Safe Business
All the spaces of the exhibition grounds have been redesigned as part of the #safebusiness by IEG project, to ensure that every phase of the show is completely safe for all operators.
1. SOCIAL DISTANCING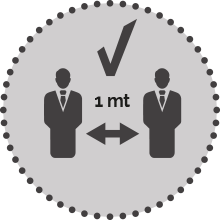 1.2 GUARANTEED DISTANCING AND DISINFECTION OF CONFERENCE ROOMS
Based on the width of individual seats and the distance between rows (distance between the backrests), the layout adopted uses alternate seats, staggered by row so as to ensure a minimum distance of 1 metre between participants.

It is also ensured that spaces are regularly cleaned and disinfected.
All attendees must wear masks.
1.3 GUIDELINES FOR SIDE EVENTS
In preparing the layout for seated sessions, the same applies for side events as for conference rooms. The number of participants is counted at the entrance to ensure compliance with the guaranteed maximum capacity, and checks are conducted to ensure social distancing is being observed.
2. TRANSPORT TO GET TO THE SHOW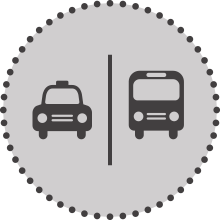 2.1 TRANSPORT SERVICES MANAGEMENT
Italian Exhibition Group will analyse with its public or private transport service managers (Mobility Agency – Taxis – Private Vehicles) the maximum capacity of vehicles, and will consequently work to scale the service so as to guarantee appropriate and safe transport.
3. ENTERING THE SHOW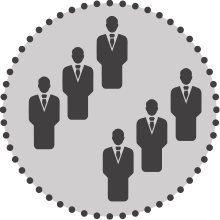 3.1 ENTRY DURING SET-UP AND DISASSEMBLY
To access the Exhibition Grounds during set-up and disassembly, all the measures applied to date are in force (available in the exhibitors' reserved area, Access Management section), in addition to a temperature check for persons entering from any active gate (both for those on foot and in vehicles); those with a temperature of less than 37.5 °C shall be permitted entry.

An ad hoc healthcare facility is in operation, and guarantees a professional and speedy response in the event of suspected cases; furthermore, the Grounds contain a "quarantine" area that is completely compartmentalised, should the need arise.

Persons may exclusively access and work in the area if equipped with appropriate PPE (masks as regards the biological risk resulting from Covid-19), and should plan their activities taking care to guarantee constant social distancing of at least 1 metre during all operations.
3.2 ENTRY DURING THE DAYS OF THE SHOW
To access the Exhibition Grounds during the show, a temperature check is conducted before entry is granted to the covered area (attendees may only be granted access if their temperature is less than 37.5°C).

Access to the indoor areas of the Exhibition Grounds is only granted to those wearing a mask (for those who do not have one, a mask distribution point will be located at each entrance, with masks charged at €0.50 each). Note that masks must be worn for the entire time you remain within the Grounds.
4. SAFE SERVICES AT THE SHOW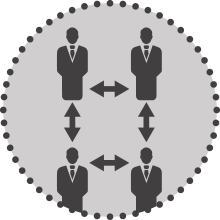 4.1 CONDUCT WITHIN THE EXHIBITION GROUNDS
Appropriate information on the preventive measures is provided within the Exhibition Grounds by notices, audio and video messages, and by personnel trained to check that visitor flows remain steady and promote proper conduct.
Numerous hand gel distribution points are provided: before and after entrances, in the communal and catering areas, conference rooms, toilets, etc.
Trained service staff at the entrances will regulate flows to ensure social distancing is maintained.
All front desk stations are equipped with physical barriers (e.g. plexiglass screens).
Clothing and personal items are placed in special garment bags in cloakrooms.
Measures will be conducted to prevent gatherings and ensure smooth slows through walkways.
5. DISINFECTION OF EXHIBITION AREAS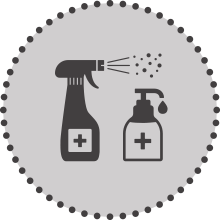 5.1 CLEANING AND DISINFECTION OF THE PREMISES CONDUCTED BY ITALIAN EXHIBITION GROUP
The whole structure is completely disinfected before the start of the show. During the show, surfaces that the public may come into contact with (bathrooms, doors, fixtures, handles, handrails, etc.) are continually wiped with certified products that guarantee they are clean and completely disinfected (sodium hypochlorite, ethanol, hydrogen peroxide).

The air-conditioning system is completely disinfected before the start of the show. It operates exclusively with complete air exchange, and consequently emits only clean outdoor air. The indoor air is taken up by the air exchanger and completely expelled to the outside.

Air extraction is maintained in constant working order in the bathrooms. Cleaning and disinfection times are displayed within the premises.
6. Catering services in the exhibition grounds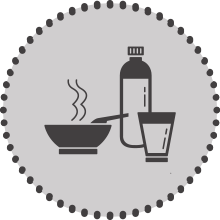 6.2 MEAL CONSUMPTION
Single-portion Lunch Boxes and Coffee Boxes made of single-use, biodegradable material are used.
Tables within the refreshment area are arranged so as to ensure social distancing can be maintained between people seated at the same table. It is possible to book a meal with delivery directly to the stand.
6.3 SERVICE STAFF
All staff are subject to a body temperature check before being granted access to preparation areas. All staff are provided with masks. Products are stored and handled in accordance with HACCP regulations. Work areas are inspected to ensure all staff involved in preparation maintain the proper safe distances between them.
6.4 PREMISES AND AREAS
Kitchens, store rooms, workshops, vehicles and equipment are disinfected regularly with hydrogen peroxide and other products approved by the Italian National Institute of Health (Istituto Superiori di Sanità).

Contact surfaces (tables, chairs, etc.) are continuously cleaned and disinfected.
---