Reaching the expo
Where we are
IEG - Italian Exhibition Group
Via Emilia, 155
47921 Rimini (RN), Italy
By plane
The Expo Centre is just fifteen minutes' drive from Rimini - Republic of San Marino "Federico Fellini" International Airport (www.riminiairport.com).
By car
The Expo Centre is located in Via Emilia 155 in Rimini and is linked with the motorway network via the A14 Adriatic motorway (Bologna www.autostrade.it).
Exit: Rimini Nord (6 km.), calculate the best route to reach the Expo Centre.
Local road reccomended from hotels to Rimini Expo Centre and viceversa:
printable version

By train
"Rimini Fiera" station on the line Lecce - Milan / Milan - Taranto line connects travellers with the main lines easily and rapidly. During major exhibitions several trains bring visitors to 50 metres from the expo entrance from all over Italy, Rimini and the coast.

For travellers alighting at Rimini´s main station, the bus for the expo centre is N° 9.
Public transport, taxi and NCC
Public buses
From Rimini´s main railway station, Bus N° 9
From Rimini South (Miramare), Bus N° 10
From Rimini North (Torre Pedrera), Bus N° 5
For further info on bus timetables, click here

METROMARE RIMINI - RICCIONE
Metromare is the new public transport system connecting Rimini and Riccione railway stations in 25 minutes, on a dedicated lane away from urban traffic. Just like an over-ground metro, the line stops at 15 intermediate stations with frequent and reliable rides.
Thanks to public transport connections from Rimini station to Rimini Fiera station, you can choose to leave your car at the hotel, avoid the traffic and help reducing environmental pollution.

TIMETABLE

Everyday, every 20 minutes.
From Rimini to Riccione: first ride on weekdays at 5:30 am, last ride at 00:00 am; first ride on holidays at 6:30 am, last ride at 00:00 am.

From Riccione to Rimini: first ride on weekdays at 5:26 am, last ride at 00:24 am; first ride on holidays at 6:26 am, last ride at 00:24 am

TICKETS
To use Metromare and local public transport You need a valid ticket.
Romagna Smart Pass: 3-days ticket valid on all the bus lines and Metromare:
Rail Smart Pass: 3-days ticket valid on all the routes on the entire Star Romagna Bus Network and Regional Trains between stations in Romagna.
Daily Pass: Bus and Metromare ticket valid 24 hours from the moment of validation within the areas shown on the ticket.

INFO METROMARE: Web site
TAXI
An efficient taxi service enables the Expo Centre to be reached from anywhere in town.
(+39) 0541/50020
---
LimoGreen Service by F.A.I. Federazione Autonoleggiatori Italiani Trasporto Persone
Planning and booking of rental services with driver with car, minivan, minibus and coach GT.
Telephone.: +39 380 5959057
Email.: info@limogreenservice.it
Booking Online.: www.limogreenservice.it
---
Car hire
AVIS Care Hire - special rates:
For more info:
(+39) 0541/51256
199 100 133
web site
Electric mobility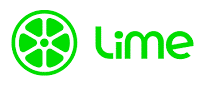 LIME
Lime is an app for sharing electric bicycles and scooters. Our micro-mobility solutions, which include bicycles, e-bikes and stationless electric scooters are available at any time to enable you to move around the whole city. Just open the Lime app to find a vehicle near you. Scan the code to unlock the vehicle and enjoy the ride!
Stationless scooters and bicycles make it easier to use public transport, as they enable you to get to the departure stop, or to continue from the arrival stop to the final destination, quickly and easily.
With scooters and bicycles, we release less CO2 into the atmosphere and help reduce traffic, creating healthier and happier communities.
Download the app on Google Play Store or the App Store.

Corrente Car Sharing (TPER – Passenger transport)

'Corrente' is 100% electric car sharing, with 335 cars and a range of around 350 kilometres.
'Corrente' vehicles can be booked from your phone, by downloading the app also from the website; vehicles are always ready and charged (TPER charges them for you).
With 'Corrente', you can drive into limited traffic zones (ZTL) and in bus lanes, and do NOT pay for parking in blue bays!
You pick it up, drive it and drop it off wherever you want (within the drop-off areas indicated in the app). You pay by credit card directly from the app.
Download the app on Google Play Store or the App Store.